2014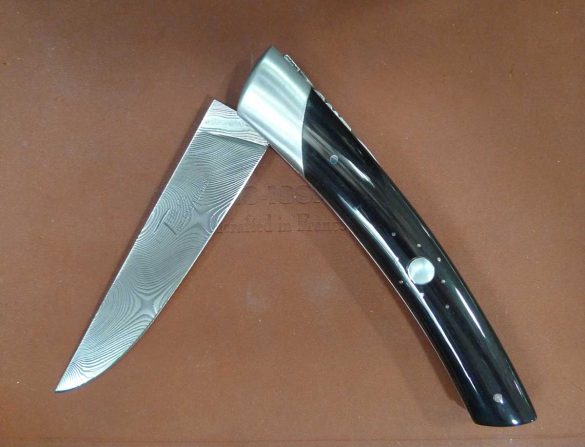 Manufacturing of a limited series of 50 knives for the Twentieth anniversary of "le Thiers®".
With buffalo horn handles, mother of pearl inlay and damascus steel blades.
2011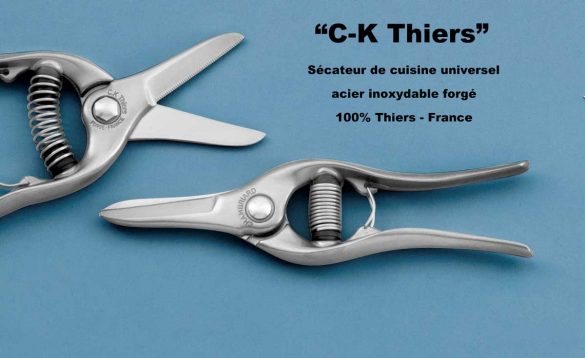 Creation of a kitchen secators, the C-K Thiers®.
A stainless steel forged utensil which is completely made in Thiers.
2010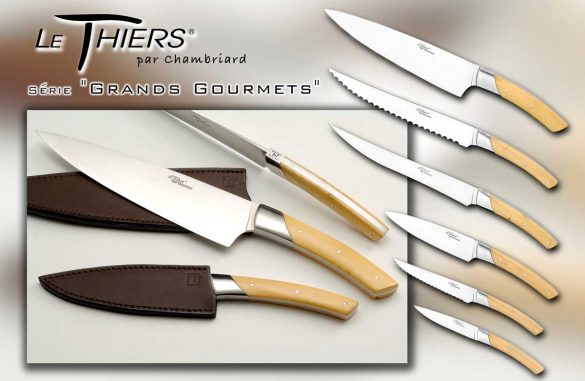 Creation of a complete range of kitchen knives called "Grand Gourmet".
1998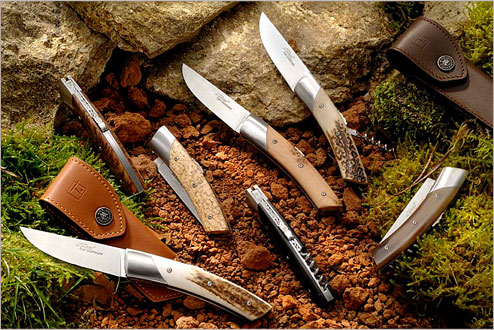 Creation of the Thiers® by Chambriard "Companion" a model, with a 13C26 stainless blade or XC75. Followed in 1999 by the creation of a corkscrew model called "Grand cru".
In 2000 the "Table" (steak knife), in 2001 the "Compact", in 2004 the "Dessert", in 2005 a hunting knife called the "Trapper" and in 2007 the "Trapper grand cru" with a corkscrew.
1995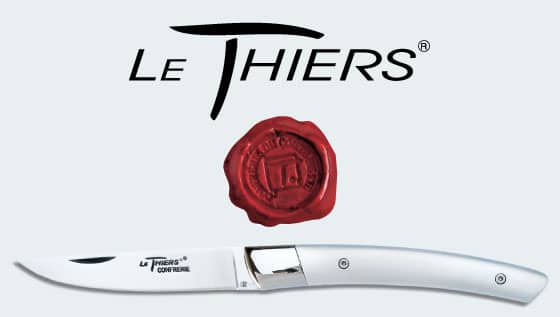 Creation of the Thiers® by the brotherhood, a patented and protected model, with an elegant shape and a maximum quality imposed by them.
1994
Creation of the "knife brotherhood of Thiers" on the initiative of Jean Pierre Treille.
Dominique Chambriard is one of the founding members and became the president of the association from 2009 to 2015.
1990
Creation of a third shop opposite the cutlery shop which is reserved for table arts, wedding lists, gifts, etc…
It's called "Prestige of the Table". The shop is owned by the daughter-in-laws Nicole and Armelle.
1984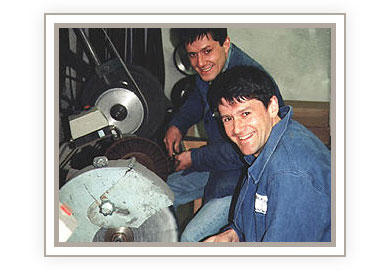 Arrival of Philippe Chambriard, the eldest son of Georges who was followed in 1988 by his brother Dominique.
1980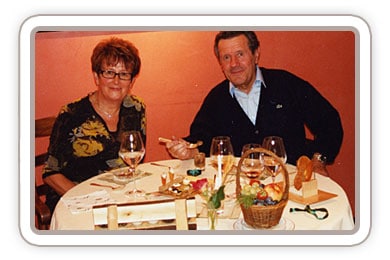 Georges and Marie Jo Chambriard, his wife, bought 2 cutlery trading shops in the center of Thiers from Mr Pirony who created it in 1950.
1973
The compagny grew and extended to Celles sur Durolle, another cutlery little village near Thiers.
Georges Chambriard was the owner with his sister Monique and his young brother Alain.
1965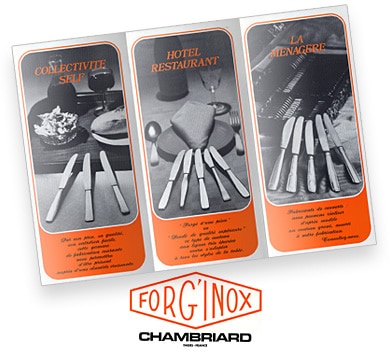 André Chambriard became the Mayor of Viscomtat whereas his son took responsibilities in the company.
1952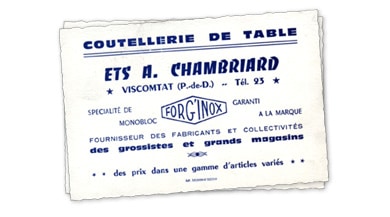 André Chambriard (only son of Jules) built a little factory in "Viscomtat" where he was to make some table knives and mostly a very famous one : The single piece knife, a forged stainless steel knife.
These knives were shipped all over the world.
1918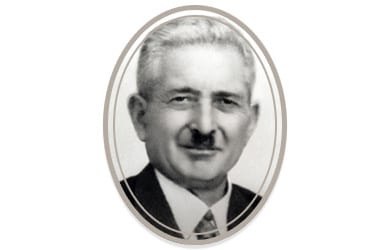 After he came back from World war one, Jules Chambriard continued his dual activity of farmer and cutler.
He worked from home, in his shop in Viscomtat, a little village above Thiers.
Versatile, he adjusted and assembled pocket knives for several cutlers  from Thiers.
1880
The Ferrier familly (maternal branch of the Chambriard family) forged scissors/shears with the brand "Le taille pré" ("field cutter").
They settled in "Escoutoux" about 10 km south of Thiers.